THE BEST PAIN RELIEF WITHOUT A PRESCRIPTION
Pain Free. The Way Life Should Be
Discover The Simple Path To Pain Relief With KaLaya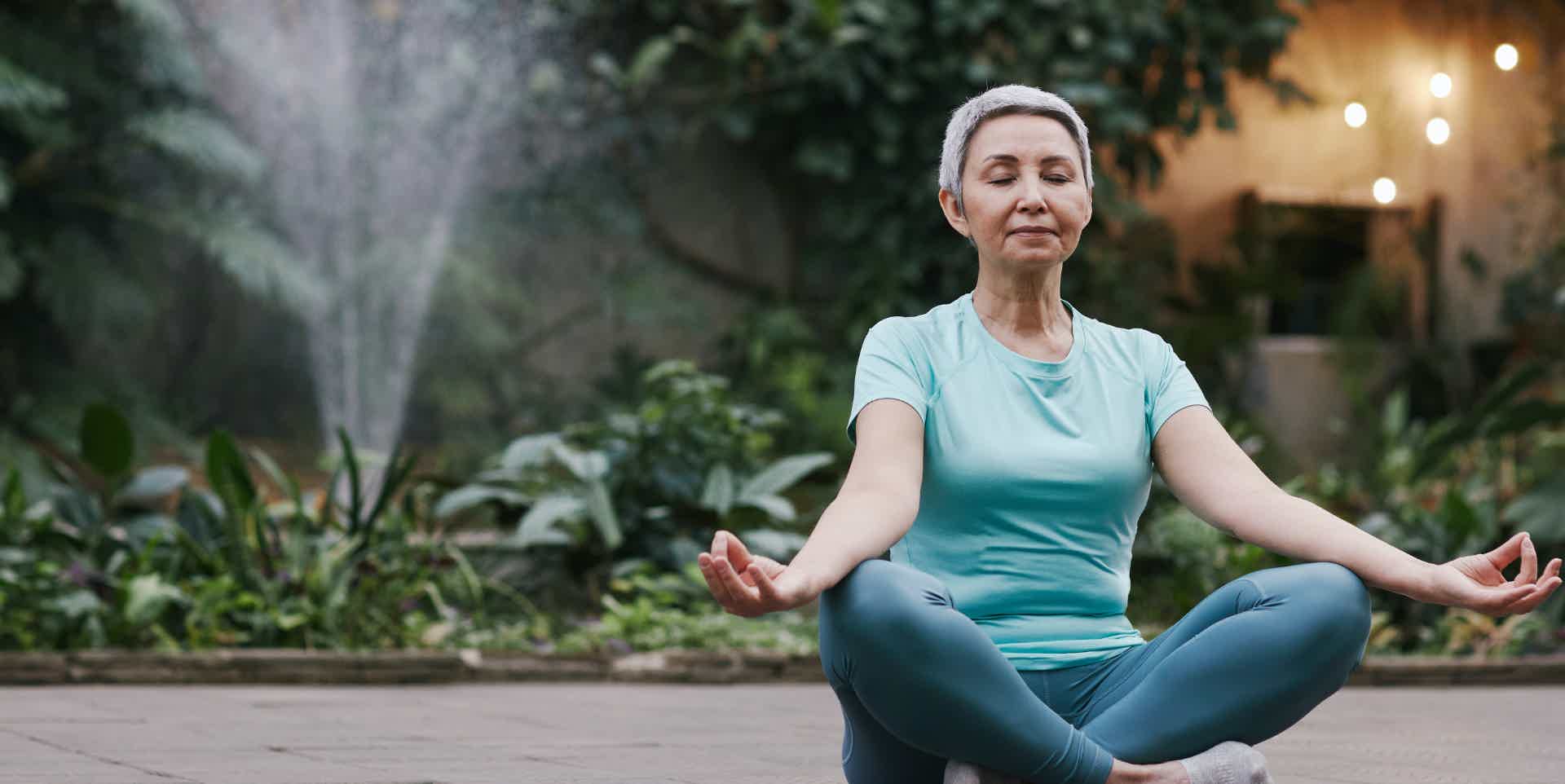 THE BEST PAIN RELIEF WITHOUT A PRESCRIPTION
Pain Free. The Way Life Should Be
Discover The Simple Path To Pain Relief With KaLaya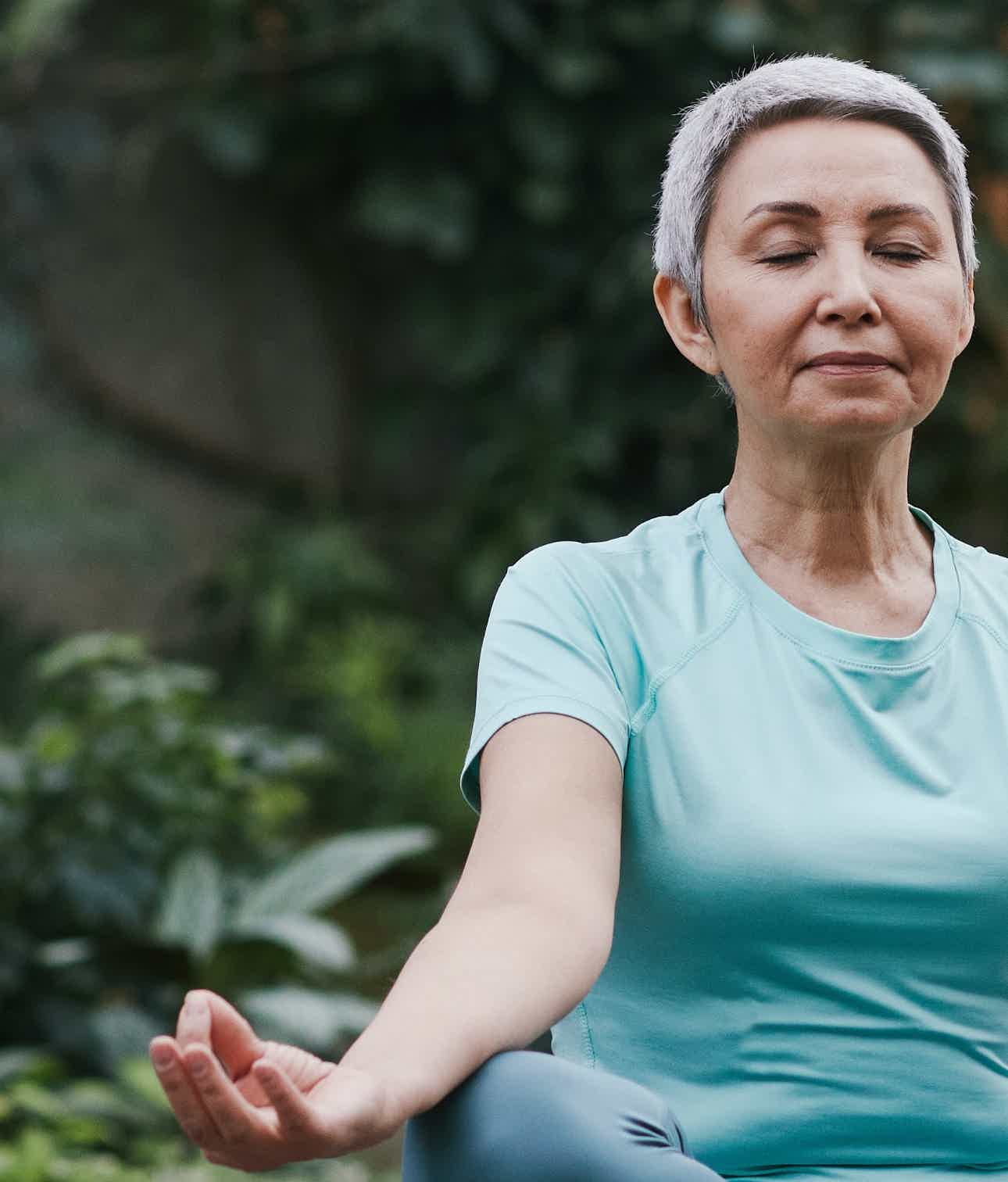 The only pain relief product in North America that combines 6 active pain-blocking & anti-inflammatory natural ingredients
There For You, When (And Where) You Need It
100% of people felt relief within 3 minutes*

Always read the label and use as directed.

Skin-Friendly Formula
Our 6x cream is dermatologist tested, paraben & sulphate free, and never tested on animals

Effective Relief
Our classic drug-free formula contains 6 active ingredients to target pain & inflammation
Versatile Solutions
A range of formulas, strengths and applicators so you can find the product to fit your needs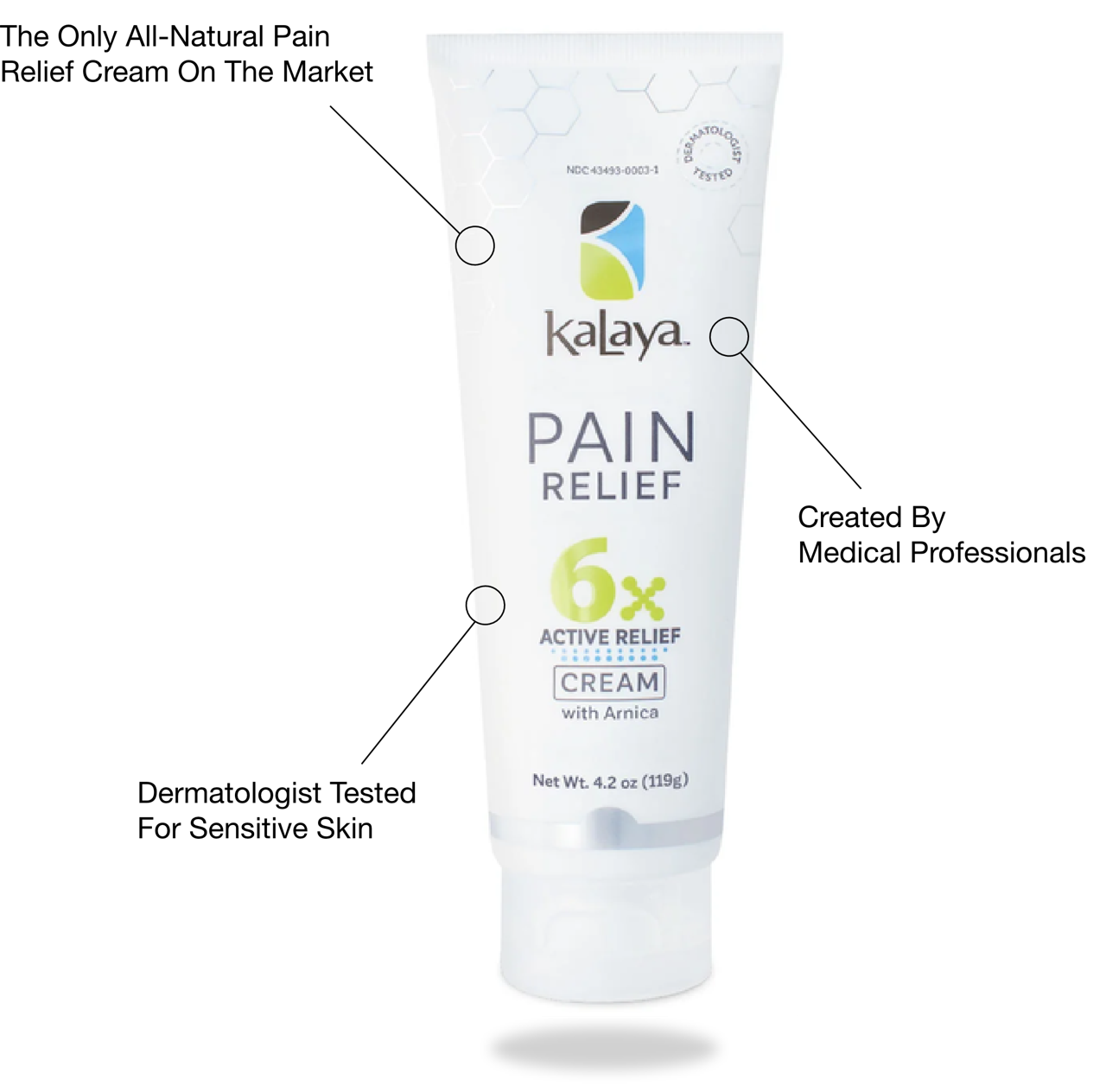 Pain shouldn't put your life on hold. With 6 natural active ingredients to bring long lasting relief, our classic formula is made by medical professionals to treat pain fast, so you can get back to doing what you love.
LEAVE PAIN WHERE
IT BELONGS...
*since 2019. Source: Neilson 2022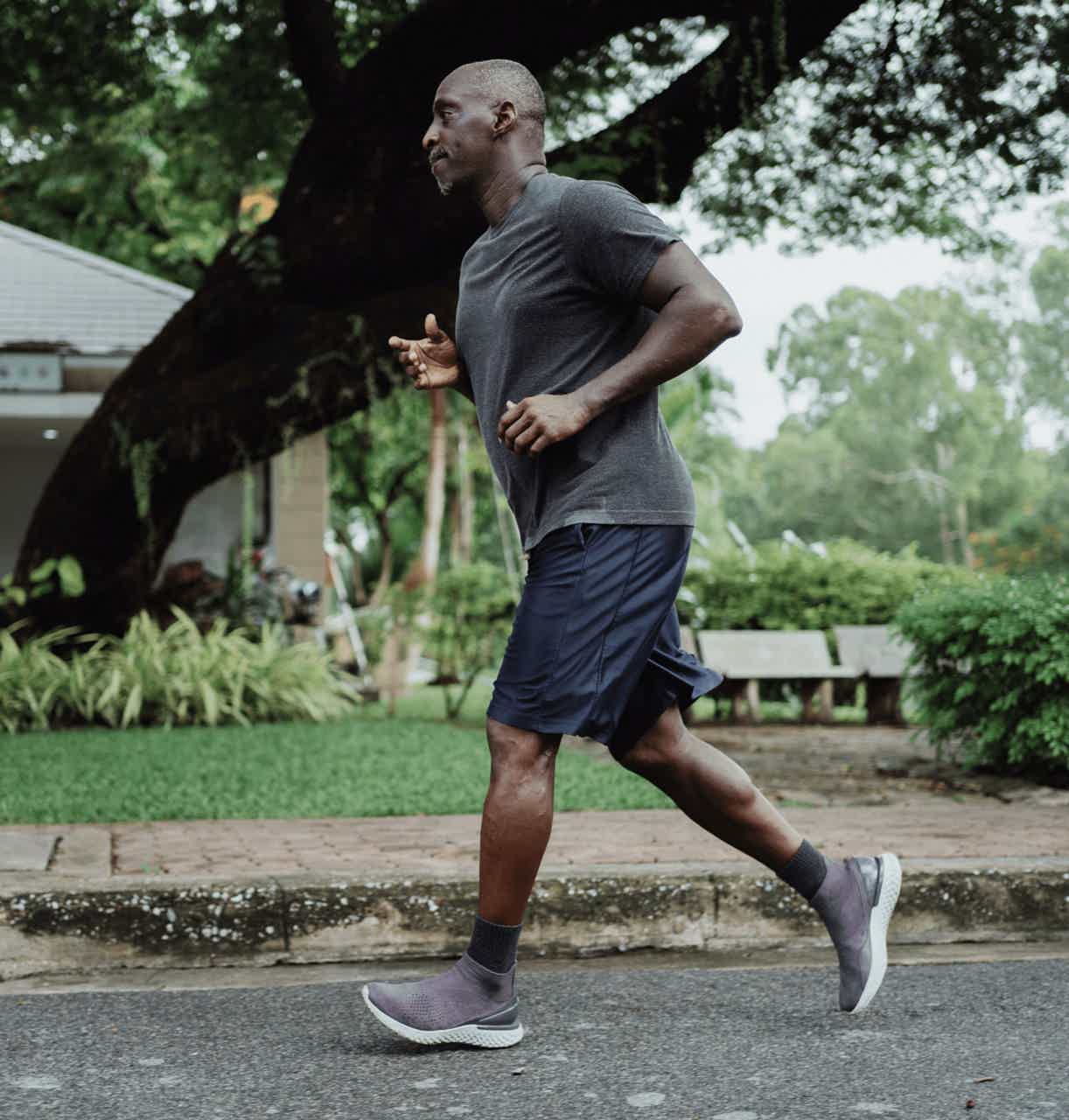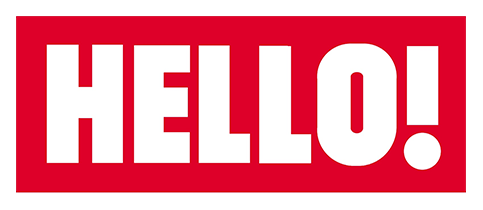 TAKE CONTROL OF YOUR PAIN


Don't let pain and inflammation keep you from living your best life. KaLaya's laboratory developed formula penetrates deep into the skin, effectively targeting aching muscles and joints to relieve pain and reduce inflammation causing it.
Make The Switch, Feel The Difference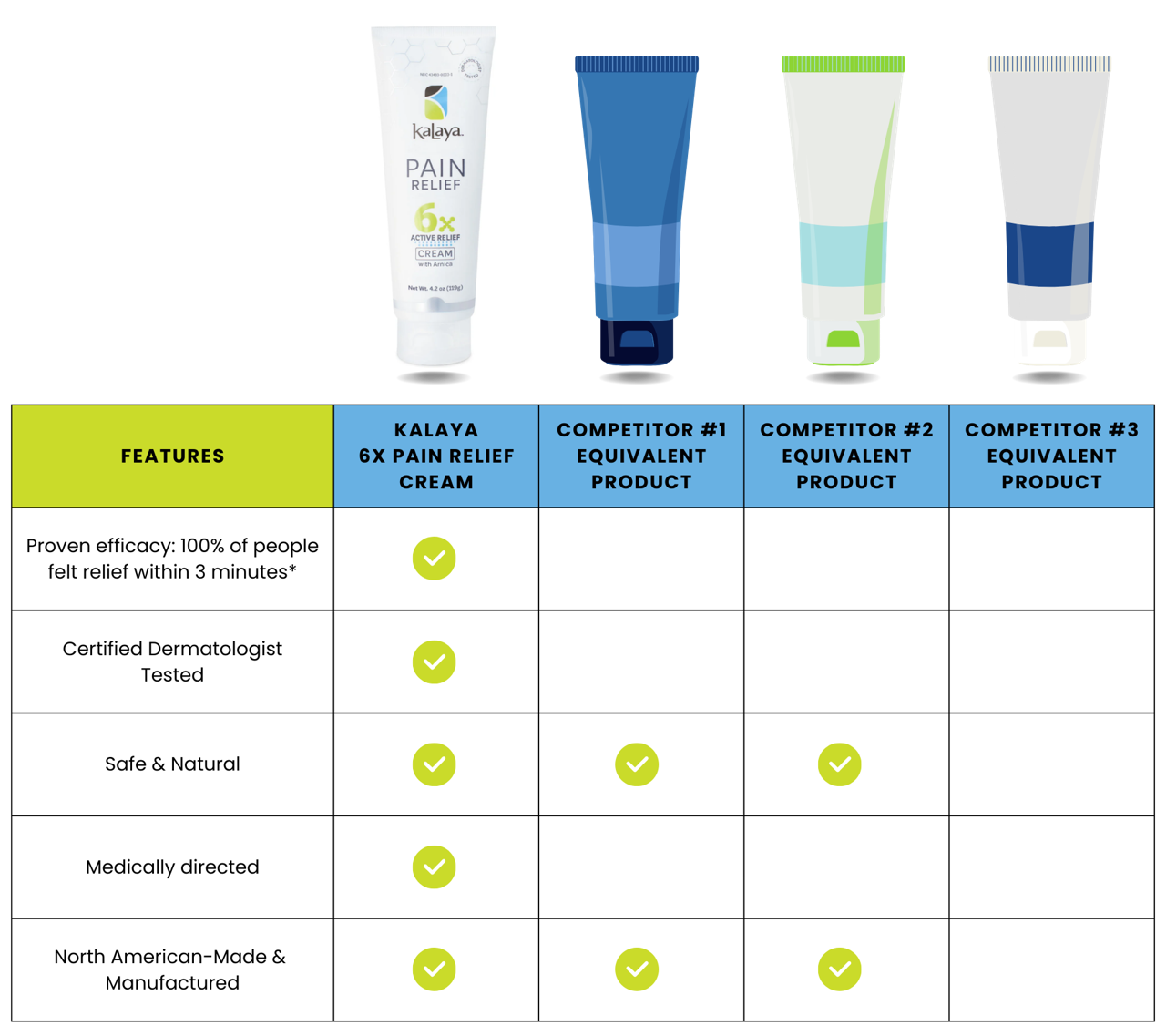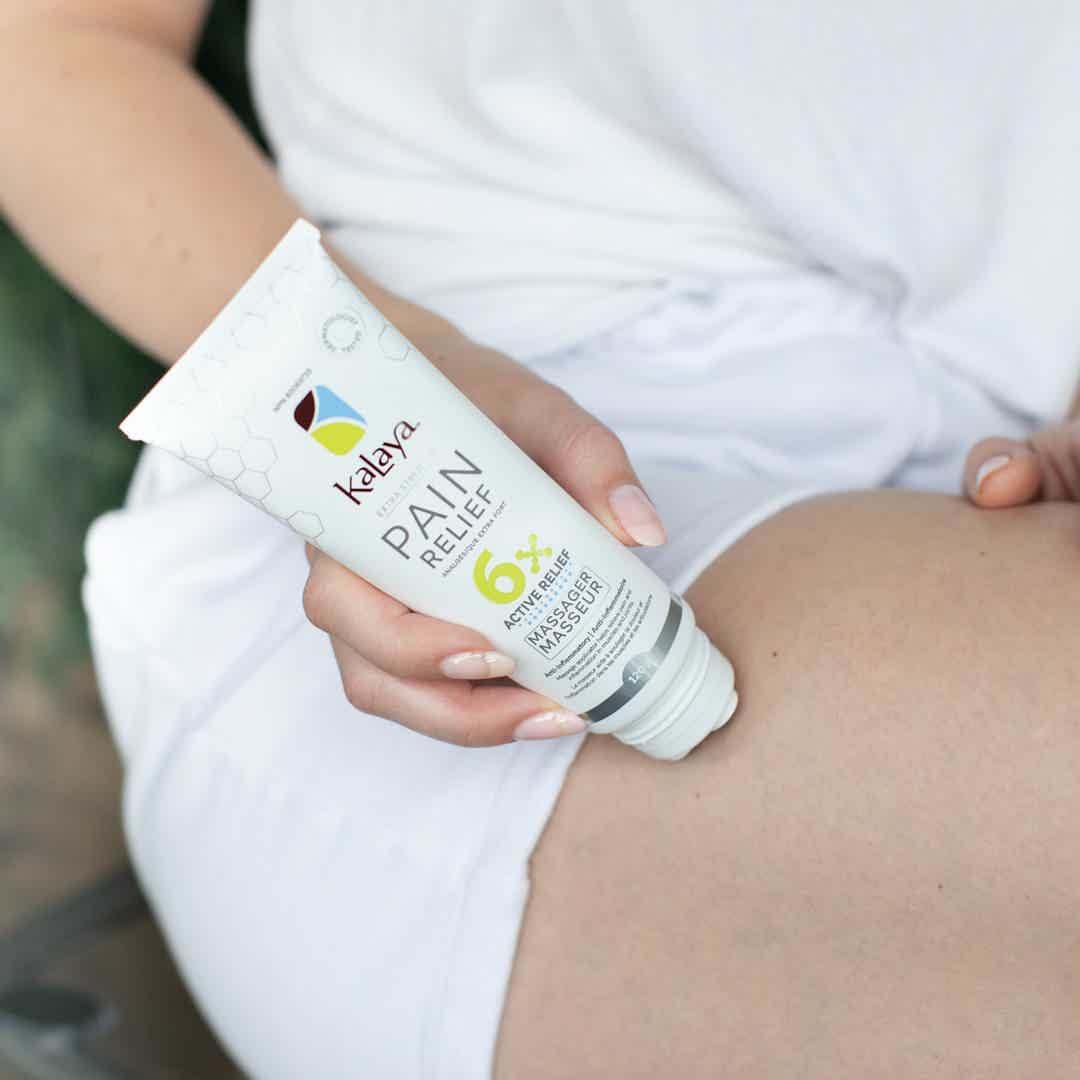 Fast Acting, Invigorating Pain Relief
Formulated by medical professionals and dermatologist tested, with 6 all-natural ingredients. Designed to deliver long lasting relief for chronic. & acute pain to where you need it most.
This herb has been used for centuries to reduce swelling, inflammation, and alleviate pain.
Works by reducing inflammation and increasing blood flow to the affected areas
The essential oil of eucalyptus has pain-relieving and anti-inflammatory properties.
The natural compound, Menthol, found in peppermint, has a cooling effect when applied to the skin to provide relief.
This natural compound is extracted from the wood of the camphor tree and has been used for centuries to relieve pain & inflammation.
This is a natural compound found in many foods, including fruits, vegetables, and grains.
"You can already feel it working"

"Love this product. After applying, in just minutes you can already feel it working. Stiffness and aches melting away! I must say, I love the smell as well. I believe in this product so much I tell everyone about it!"
Monica Armstrong - Ontario, Canada
"Great relief for my back pain"

"I have been using KaLaya 6x extra strength cream for a few years and love it. It provides great relief for my back pain."
Laura Waller - Ontario, Canada
"An excellent choice for pain relief"

"[This spray] quickly relieves muscular pain allowing me to continue my regular activities. It is an excellent choice for pain relief when trying to relax before bedtime. My husband suffers from a brain injury with neck pain and headaches. We will continue to always have [this spray] on hand in our home for neck and back relief!"
Shar McLean - Ontario, Canada